Things to Do in Tokyo at Night – Top 17 Nocturnal Activities
Overwhelmed by the amount of things to do in Tokyo at night? Don't worry, we've compiled a list of 17 things to do in Tokyo at night to help ease your decision making.
Bored on a Friday night in Tokyo? Don't fret, our guide will provide you with a myriad of options. It's much more than just nightlife: there's shopping, soaking in an onsen and even climbing a mountain. With our list of 17 things to do, you'll never be bored in Tokyo at night ever again.
1. Clubbing
Like any cosmopolitan city, Tokyo has its fair share of clubs. Check out our nightlife guide for a crazy fun night.
Recommendation:
Sound Museum Vision
Though on the pricier side, you are guaranteed to have a good time at Sound Museum Vision. Major artists such as Major Lazer have performed here.
Address: 2-10-7 Dogenzaka, Shibuya, Tokyo 150-0043
2. Night View
Once the sun sets, the lights go on. Beautifully illuminated skyscrapers make Tokyo's skyline at night one of the best in the world. Enjoy the view at one of many observatories littered around the city.
Check out our "fantastic views of Tokyo" article to find out which viewing platform is best for you.
3. Arcades
Mind the smoke. Incessantly smoking salarymen go to arcades to wind down after a long day of work. Join them!
Check out the 10 best Japanese arcades in the city to find out which arcade is the most suitable for you.
4. Karaoke
A typical karaoke night in Japan involves a private booth where you and your friends sing your hearts out free of judgment. Here is our guide to maximizing your karaoke fun.
However, if you prefer singing in a pub, Paddy's Junction (featured in our "things to do in Shinjuku" article) has free open-mic karaoke every Friday night.
5. Mount Fuji
Thousands of locals and foreigners scale Mount Fuji every year during the summer. Many start their climb in the afternoon to reach the summit in the early morning of the next day, perfect timing to catch the awe-inspiring sunrise.
Our comprehensive Mount Fuji guide will prepare you for this arduous challenge.
6. Sports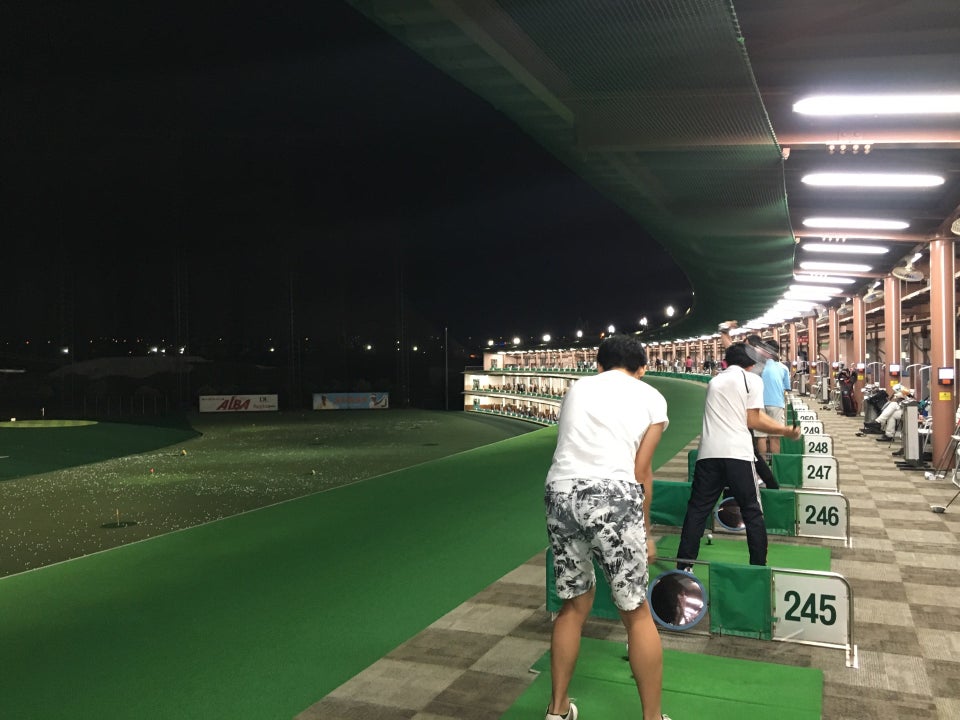 Provided by Foursquare
Lotte Kasai Golf
After seeing the sights in the day, get your daily exercise at night with some late-night sports.
Recommendations:
Lotte Kasai Golf
Come to this 24/7 driving range to get your golf fix. Depending on the time of day, they either have package deals or they charge between 16 and 22 yen per ball.
Hours: 24/7, open 24 hours every day (with daily maintenance break from 4:45 am to 5:30 am)
Address: 2-4-2 Rinkaicho, Edogawa, Tokyo 134-0086
Shinjuku Batting Center
For all you baseball enthusiasts, Shinjuku Batting Center is for you. Not only can you bat balls of varying speed, there's even a pitching target.
Hours: Sun-Sat 10:00 am-4:00 am (next day)
Address: 1-21-13 Kabukicho, Shinjuku, Tokyo 160-0022
Round1
Popular amongst youngsters, Round1 opens till early morning and has various sporting activities including bowling, billiards, darts and ping pong.
Location: various locations
Not a fan of physical exertion? You can live vicariously through Japanese athletes.
Catch a baseball game in the evening with the help of our Japanese sports guide.
7. Onsen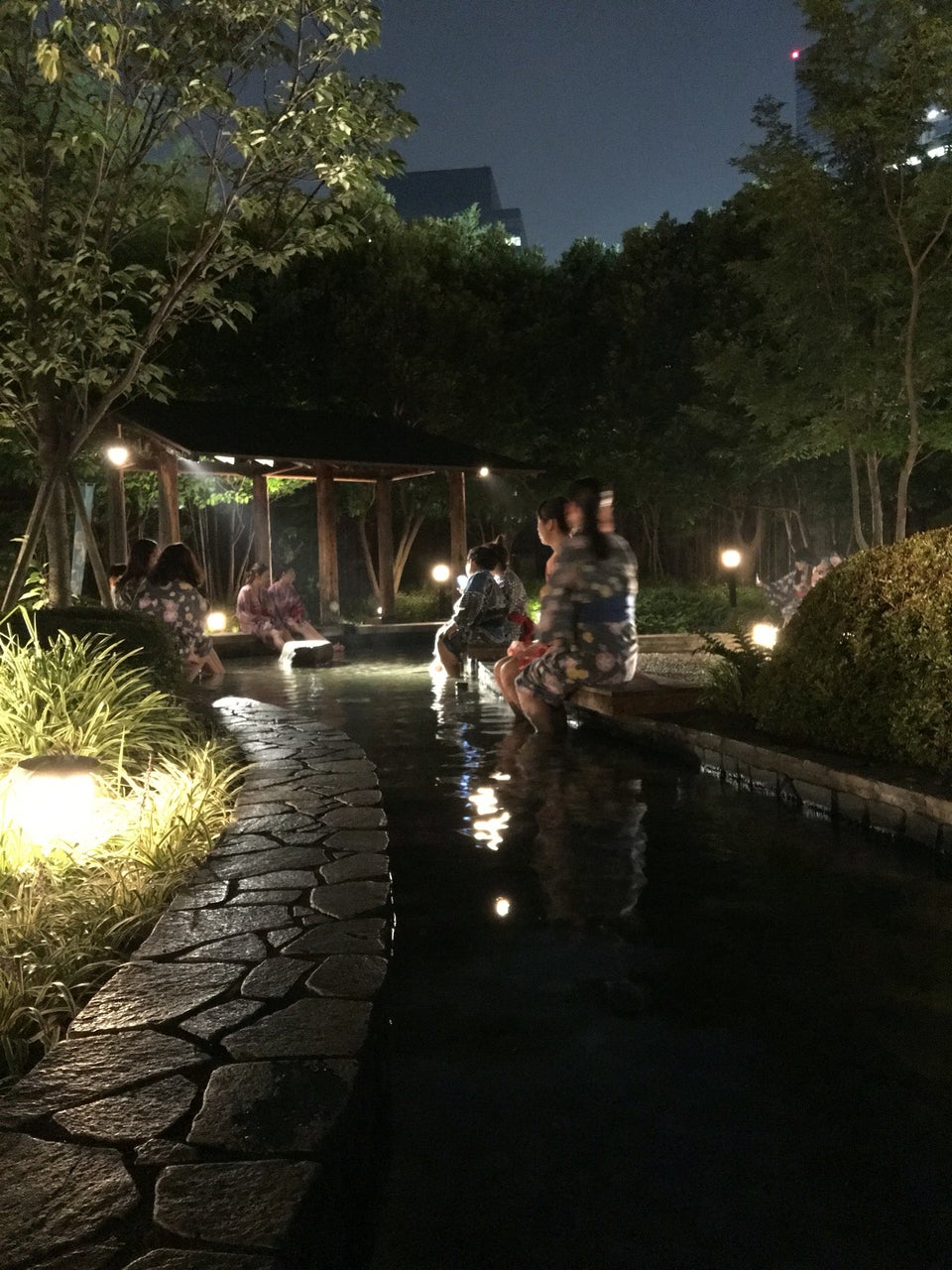 Provided by Foursquare
Tokyo Odaiba Oedo Onsen Monogatari
With many onsens opening till late, treat yourself to one after having spent the day exploring the city. Our "Tokyo onsen" article lists some of the best in the city.
8. Shopping
It's your last night in Tokyo and you've forgotten to buy souvenirs. Don't worry, Don Quijote, a mega-discount chain store, opens till late with some branches even running 24 hours a day.
9. Festivals
Japan holds numerous festivals throughout the summer that often go into the night. To best prepare yourself for these festivals, check out our summer festival guide.
Some of these festivals include fireworks and Tokyo's firework festivals are some of the best. Our guide will tell you what to expect at these events.
10. Shrines and Temples During New Year
Hatsumode marks the first shrine or temple visit of the year. Millions of people partake in this event; Meiji Jingu Shrine attracted a whopping 3.2 million visitors in 2010!
These religious establishments are opened for 24 hours during the new year. Our guide lists the most popular holy sites in Tokyo.
11. Live Music
Tokyo is no slouch when it comes to live music – ranging from indie artists playing at the local pub to major artists selling out arenas. Our guide will give you the inside scoop on the live music scene in Tokyo.
Recommendations:
What the Dickens!
This authentic British pub has live music every night! Check out their website for their schedule.
Hours: Tue-Thu 5:00 pm-1:00 am (next day)/Fri-Sat 5:00 pm-2:00 am (next day)/Sun 3:00 pm-12:00 am (midnight)
Address: Roob 6 Building 4F, 1-13-3 Ebisu Nishi, Shibuya, Tokyo 150-0021
Provided by Foursquare
Summer Sonic 2015!
Additionally, summer music festivals are huge here, literally. Radiohead is headlining at Summer Sonic this year in Tokyo! With our guide, you'll find a summer music festival of your liking.
12. Eating and Drinking
Photo Credit: inefekt69 via Flickr cc
Piss Alley
Tokyo is a premier grub-hub that boasts cuisines of international flavor and prices for any budget – ranging from izakayas (traditional Japanese pubs) to Michelin-starred restaurants.
Too tired to cook, hordes of salarymen can be found in izakayas after work – eating yakitori (meat skewers) and drinking beers. One such place is Piss Alley, an alleyway – consisting of numerous izakayas. Another popular drinking district is Golden Gai.
Besides cheap booze, Japan is an up and coming country in the microbrewery game. Check out our Japanese beer guide to discover the best craft beer bars in the city.
Additionally, Tokyo offers a myriad of uniquely themed restaurants. This includes the famous Robot Restaurant. Catch an evening show with the help of our guide.
Check out our restaurant guides to find your perfect eating and drinking establishment:
13. Theme Parks
Photo Credit: of other days via Flickr cc
Tokyo DisneySea
Not enough time to ride all your favorite rides? Don't fret, some theme parks in Tokyo open all the way into the night – giving you ample time to ride on all your favorite rides multiple times!
Recommendations:
Tokyo Disneyland and Tokyo DisneySea
Website: http://www.tokyodisneyresort.jp/en/
Hours: Sun-Sat 10:00 am-10:00 pm
Address: 1-13 Maihama, Urayasu, Chiba 279-0031
Tokyo Dome City Attractions
Website: https://www.tokyo-dome.co.jp/e/attractions/
Hours: Sun-Sat 10:00 am-10:00 pm
Address: 1-3-61 Koraku, Bunkyo, Tokyo 112-0004
Namco Namja Town
Website: http://www.namco.co.jp/tp/namja/
Hours: Sun-Sat 10:00 am-10:00 pm
Address: Sunshine City 2F, 3-1-3 Higashi-Ikebukuro, Toshima, Tokyo 170-0013
Joypolis
Website: http://tokyo-joypolis.com/language/english/
Hours: Sun-Sat 10:00 am-10:00 pm
Address: Decks Tokyo Beach Island Mall 3F-5F, 1-6-1 Daiba, Minato, Tokyo 135-0091
14. Theater
From traditional performance arts to the modern cinema, Tokyo has it all. Watch a traditional Japanese play in the evening with the help of our Japanese theater guide. For a much more comprehensive guide on Kabuki, the traditional Japanese play, click here.
For cinephiles, Shin-Bungeiza offers all night screenings on Saturdays.
Address: Maruhan-Ikebukuro Building 3F, 1-43-5 Higashi-Ikebukuro, Toshima, Tokyo 170-0013
15. Museums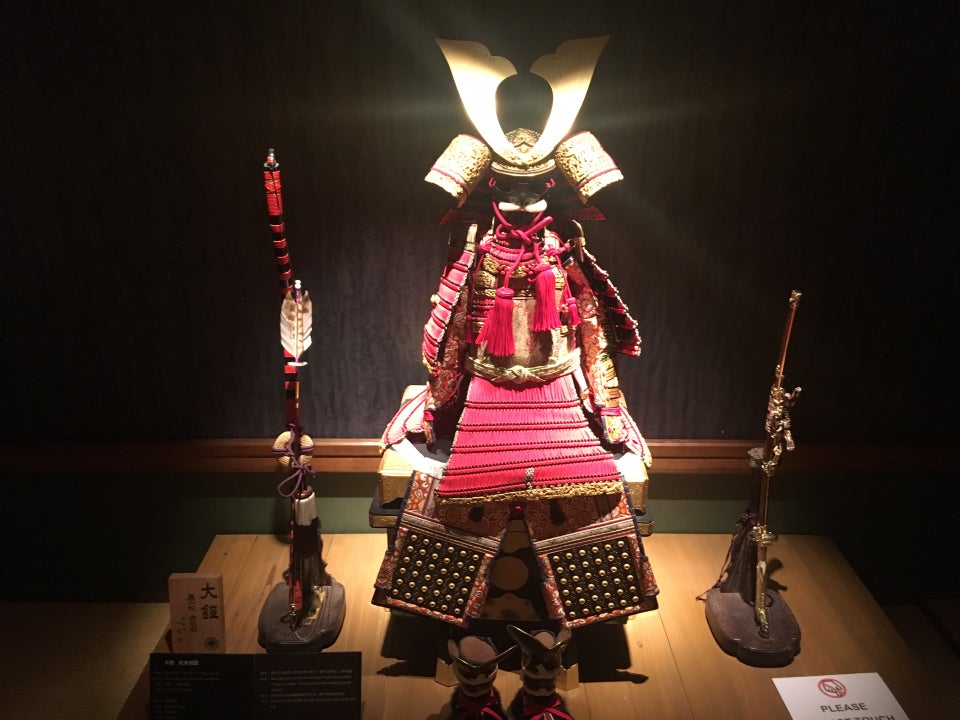 Provided by Foursquare
Samurai Museum
Most museums close early. However, if you love them and would like to spend a longer time at these places, we got you covered.
Recommendations:
Tokyo Trick Art Museum
Website: http://www.trickart.info/
Hours: Sun-Sat 11:00 am-9:00 pm
Address: Decks Tokyo Beach Island Mall 4F, 1-6-1, Daiba, Minato, Tokyo 135-0091
Samurai Museum
Website: http://www.samuraimuseum.jp/en/index.html
Hours: Sun-Sat 10:30 am-9:00 pm
Address: 2-25-6 Kabukicho, Shinjuku, Tokyo 160-0021
16. Winter Illuminations
Photo Credit: Ya-ko via Flickr cc
Roppongi Hills
When winter comes around, thousands and thousands of multi-colored LED neon lights illuminate the city of Tokyo. These seasonal attractions make for a romantic walk with your significant other. Roppongi Hills, in particular, is gorgeous.
17. Internet Cafes
Exhausted and missed your last train? It's common practice to rest at an internet cafe in Tokyo till the sun rises. These internet cafes offer a wide range of services from manga books to unlimited soft drinks.
Recommendation:
Nagomi style.cafe AKIBA (秋葉原の京風ネットカフェ 和)
Website: https://nagomi-cafe.com/english-2
Address: Sakai Suehiro Building B1F, 6-14-2 Soto-Kanda, Chiyoda, Tokyo 101-0021
Things to Do in Tokyo
Things to Do in Tokyo – Everything You Need to Know
The most comprehensive guide to things to do in Tokyo on the internet.
Tokyo Sightseeing
Tokyo Travel Experiences
Travelers love Tokyo! How about you? Let's share our experiences with people around the world.